Business Planning
Lifetime Advisors for Entrepreneurs, Executives, Founders and Business Owners throughout the U.S.

Reston Business Planning Attorneys
Serving Northern VA, DC, and MD
Businesses will inevitably face numerous challenges throughout their lifecycles. Business planning helps you prepare for and overcome the myriad of legal problems that can arise between the creation of a business entity and the sale or merger of a company.
---
Our firm has served as lifetime advisors for entrepreneurs, executives, founders, and business leaders throughout the United States. Contact us online or call (571) 410-3500 to learn more about our services.
---
Contact Us
Get Started Now
110+ M&A Transactions Handled
Our Business Planning Services
As a new business owner, you will need to consider what legal form your business will take, how it will be taxed, how to raise financing, how your executives will be compensated, and how to handle transactions of all sizes. Our overview of starting a business can help you get started.
Our Reston business planning attorneys can assist you with:
Business Entity Formation. Your choice of business entity will impact how your company will be organized and taxed. It will also influence your level of personal liability and the financial reporting requirements you will be subject to. Our team can assess your short- and long-term goals and identify the entity that is most conducive to achieving them. We can help you go through the formal steps of creating and registering an S corporation, C corporation, limited liability company, professional limited liability company, partnership, limited partnership, limited liability partnership, non-profit organization, or joint venture.
Transaction Assistance and Technology. Legal agreements define your business's relationship with other entities, including suppliers, vendors, clients, employees, and contractors. You must carefully review all contracts to ensure they meet your objectives and protect your interests. Our firm can assist you with all types of transactional agreements, including non-disclosure agreements, non-compete agreements, client agreements, marketing agreements, software license agreements, purchase order terms and conditions, employee handbooks, customer contracts, co-branding agreements, commercial leases, and more.
Executive Compensation. We regularly work with corporate executives at both publicly traded and privately held companies to negotiate executive employment agreements and severance agreements. Our team has experience structuring restricted stock grants, stock option plans, equity incentive plans, and various long-term incentive compensation mechanisms. Our firm can provide seasoned guidance in compliance matters involving Code Section 409A and other relevant federal and state laws. We partner with other firms to provide specialty counsel on employment litigation and ERISA matters.
Mergers and Acquisitions. Our team at Zell Law has facilitated dozens of successful mergers, purchases, and sales of companies and business assets. If you are exploring a complex transaction, we can help you structure the deal, negotiate all necessary agreements, conduct due diligence investigations, and work to ensure the transaction is in your company's best interest.
Charitable Planning. Strategic charitable giving and other philanthropic efforts are essential components of estate planning, tax planning, and business planning. We can help you create your own non-profit organization or private foundation and advise how to advantageously incorporate your giving strategies into your broader planning.
Non-Profit Organizations. Our firm provides comprehensive guidance to non-profits throughout each stage of their lifecycle. We can help new non-profits obtain tax-exempt status from the Internal Revenue Service (IRS) and assist with compliance issues and day-to-day transactional matters. Our founding attorney, Wayne Zell, previously led the Non-Profit Practice Group in the Washington National Tax Office of Price Waterhouse. In this role, Wayne counseled some of the world's most preeminent non-profit organizations on a variety of tax matters. We have since helped form more than 75 public charities and private foundations.
Professional Referrals. We aim to be a one-stop-shop for business owners and entrepreneurs. To that end, our firm can recommend experienced and capable certified public accountants (CPAs), investment bankers, business coaches, financial advisors, valuation professionals, insurance professionals, and specialized attorneys, each of whom can assist your company with all of its needs.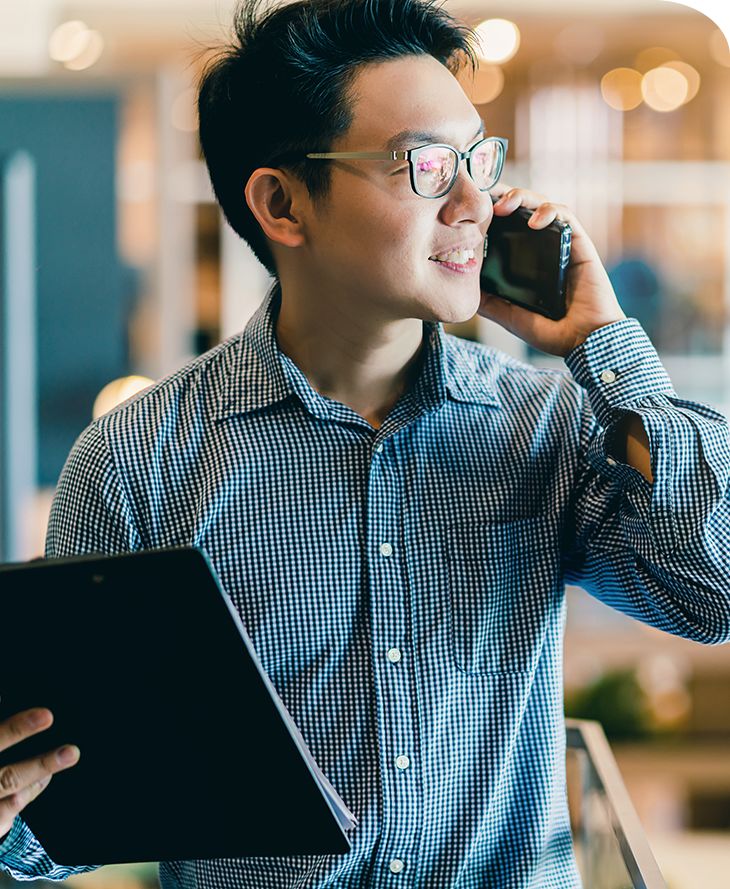 Implementing Effective Exit Strategies
Part of being a successful business owner involves planning for your long-term future and knowing when to exit. A major part of our legal practice involves the creation of effective exit strategies for business owners. Our Reston business planning lawyers can help you develop an effective business succession plan as well as post-exit strategies.
Our firm is also committed to providing entrepreneurs with the resources they need to succeed. If you are looking to start a business, we urge you to explore our Entrepreneurs' Corner and review the valuable information included in our many podcasts and videos.
---
Get the professional guidance you need when building a business. Schedule a consultation with our team by contacting us online or calling (571) 410-3500.
---