Estate Planning
Your Lifetime Lawyers and Trusted Advisors for Entrepreneurs, Executives, Founders and Business Owners Nationwide
Creation of Wills in Reston, VA
Serving Northern VA, DC, and MD
A will allows you to appoint the executor of your estate and guardians for your minor children, and a will apportions your estate to whomever you wish. 
We Can Help You Create a Will That Works In Conjunction With Your Other Planning Documents
In the event that you decide to create a will and a trust, it is important to know that how your assets are allocated between these two instruments could impact the overall tax liability of your estate and the cost your heirs will incur in taking the estate through probate if you own assets in your own name. 
For this reason, it is critical that the will you create works in conjunction with the structure of your trust and your other estate planning documents.
It is highly recommended to work with a knowledgeable estate planning attorney in Virginia to ensure that your will meets all legal requirements and properly expresses your intentions. At Zell Law, our experienced will lawyers in Reston can provide personalized attention to your estate planning needs. With over 35 years of experience, we understand the intricacies of Virginia estate planning laws and can help you create a comprehensive and legally sound written will. We offer a consultation to discuss your situation and tailor our services to meet your specific requirements.
Protect Your Legacy with a Comprehensive Estate Plan
Creating a will is an essential part of planning for the future and ensuring that your wishes are carried out after you're gone. However, a will is just one piece of the puzzle when it comes to estate planning. At Zell Law, our experienced attorneys can help you develop a comprehensive estate plan that goes beyond a simple will.
Benefits of a comprehensive estate plan include:
Protection of your assets
Minimization of estate taxes
Proper distribution of your assets
Appointment of guardians for minor children
Designation of healthcare proxies and powers of attorney
Our team of legal professionals will work closely with you to understand your unique circumstances and goals. We will guide you through the process of creating a will that works in conjunction with other planning documents, such as trusts, powers of attorney, and advance healthcare directives. With our expertise, you can have peace of mind knowing that your legacy is protected and your loved ones are taken care of.
What Makes A Will Legal In Virginia?
To make a will legal in Virginia, certain requirements must be met:
Legal Capacity: The person creating the will, known as the testator, must be at least 18 years old and of sound mind. They should have a clear understanding of the nature and extent of their property and the distribution they wish to make through the will.
Written Document: A valid will in Virginia must be in writing. It can be handwritten (holographic will) or typewritten, but it must be on paper.
Signature: The testator must sign the will at the end. If the testator is physically unable to sign, they can direct someone else to sign on their behalf in their presence and at their direction.
Witnesses: Two competent witnesses are required to witness the testator's signing of the will. The witnesses must sign the will in the presence of the testator and each other.
Testamentary Intent: The will must demonstrate the testator's intention to distribute their property after their death. It should clearly state how they want their assets to be distributed and identify their chosen beneficiaries.
It is important to note that Virginia does not recognize oral or nuncupative wills (wills made verbally) except in very limited circumstances, such as for military personnel in active service or mariners at sea.
Can I Write My Own Will And Have It Notarized In Virginia?
In Virginia, it is possible to write your own will, which is also known as a "holographic will." It is not required by law to have it notarized, however, it is recommended if the will includes a "Self-Proving Affidavit". If the will is notarized, then it may be accepted by the court without requiring testimony from witnesses.
The requirements for a valid holographic will in Virginia are specific, and any errors or omissions can lead to complications or even the will being deemed invalid. For example, two disinterested witnesses must be able to prove that the will is written in the testator's handwriting.
Have a holographic will? Consult with a knowledgeable written will lawyer in Reston, VA, to ensure that your will is properly drafted and executed.
Contact the Will Creation Attorneys at Zell Law Today
At Zell Law, we advise and represent clients with regard to a wide variety of estate planning tools, including wills and trusts. To set up an appointment with an estate planning attorney and create a will, call our lawyers at (571) 410-3500 or fill out our online form to get started.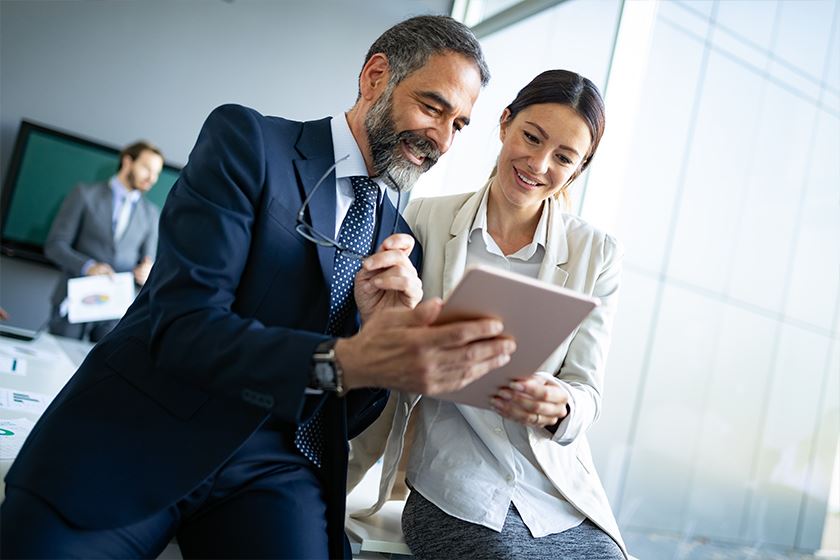 Trusts Created 3,700+

M&A Transactions Handled 160+

Clients Served 7,000+

Businesses Started 850+