Mergers & Acquisitions
Your Lifetime Lawyers and Trusted Advisors for Entrepreneurs, Executives, Founders and Business Owners Nationwide
Reston Mergers and Acquisitions Attorneys
Serving Northern VA, DC, and MD
Mergers and acquisitions are some of the most complex transactions that take place in the business world. Whether you are looking to exit a business you built from the ground up or are looking to synergize business assets in a merger or combination with another company, you will need skilled legal guidance to diligently protect your interests and effectively navigate each stage of the transaction.
Drawing from a broad and multifaceted skillset consisting of tax, securities, and corporate law, our team has represented clients in hundreds of mergers and acquisitions. Our Reston mergers and acquisitions lawyers can assist you with structuring transactions, negotiating transaction agreements, conducting due diligence, and managing corporate clean-up in anticipation of a deal. At Zell Law, we are invested in your success, and our philosophy is to get the deal done in a manner that will benefit you and your business.
Our Record of Success
Our Reston mergers and acquisitions attorneys are familiar with a wide variety of structuring and financing strategies for mergers and acquisitions. When you are first exploring a potential deal, we can help you conduct due diligence reviews and investigations and advise whether a proposed transaction is likely to support your goals, protect your interests, and pass regulatory scrutiny.
Our track record at Zell Law also speaks for itself. We have represented companies in a wide variety of industries and successfully negotiated numerous multi-million-dollar deals.
---
Put our experienced Reston mergers and acquisitions lawyers on your side. Call (571) 410-3500 or contact us online today!
---
Our representative transactions include:
Represented owner in buy-out of partner in ticket broker business in December 2022
Represented seller in sale of yogurt franchises in November 2022
Reorganized celebrity chef's businesses and intellectual property under holding company structure in August 2022
Established U.S. subsidiary of Canadian software company in August 2022
Consolidated separate companies into a government contracting entity in July 2022
Negotiated and closed multimillion-dollar sale of roofing contractor to private equity backed roll-up in May 2022
Assisted in sale and purchase of immigration law practice in April 2022
Completed closing of purchase of 60% interest in local tea/coffee shop in May 2022
Negotiated and closed multimillion-dollar purchase of local construction company in March 2022
Reorganized local home health care business under holding company structure in February 2022
Negotiating and closing a multimillion-dollar sale of a registered investment advisor in sale to family office in December 2021
Representing government contractor in a sale to private equity buyer for over $50 million in August 2021
Representing government contractor in a sale to multibillion-dollar strategic buyer in June 2021
Negotiating and closing a multimillion-dollar sale of a forensic accounting firm to private equity buyer in May 2021
Negotiating and closing a purchase of construction company in February 2021
Restructuring and sale of minority interest in public relations firm to management team in June 2020
Tax restructuring of an S corporation in an F reorganization in an acquisition closed in March 2020
Negotiating and closing a $53 million dollar sale of a managed services provider to private equity firm in December 2019
Sold majority interest in forensic accounting firm to ESOP and minority interest to management team in June 2019
Representing government contractor in a sale to a strategic partner in April 2018
Representing government contractor in a sale to a private equity fund for $29 million in March 2017
Representing a large, local retail chain in a potential sale to private equity investors in 2016
Representing a water remediation company in a sale to a private equity fund in July 2016
Representing a registered investment advisory practice in a spin-off from a larger firm in November 2015
Negotiating and closing a multi-million-dollar sale of a registered investment advisor in July 2015
Negotiating and closing the sale of a landscaping company to a foreign investor in April 2015
Negotiating and acquiring a significant minority stake in a franchisor in March 2015
Closing the multi-million-dollar sale of the assets of an equipment rental company in January 2015
Representing a minority investor in the acquisition of a majority investor in a staffing firm in January 2015
Negotiating and closing the sale of a majority owner's interest to a company in December 2014
Negotiating the multi-million-dollar sale of a taxicab company in July 2014
Negotiating and closing the sale of a network administration company in June 2014
Representing the majority investor in the sale of his interest in a government contracting technology firm to a minority investor in March 2014
Representing the founders in acquiring the majority stake in a government contractor in September 2013
Representing a technology company in a sale of assets to a third party in June 2013
Representing a government contractor in a buy-out of a minority shareholder in April 2013
Representing a minority owner in a buy-out of interest in a public relations firm in September 2012
Representing a 50% owner in a division and liquidation of a government contractor in May 2012
Representing the founders of a valuation firm in a sale to employees in March 2012
Closing the stock sale of a multi-million-dollar privately held contractor in December 2009
Representing the founding shareholders in complex private equity transactions, including the sale of a portion of a business and investment in a new business in July 2009
Refinancing $8 million of senior debt for a local restaurant chain
Negotiating and closing five separate redemption transactions for three privately held companies
Structuring and closing a complex asset purchase of four high-end area salons in December 2008
Closing a multi-million-dollar asset sale of a privately held government contractor in July 2008
Sold a $9+ million technology company to a Fortune 500 manufacturer in June 2008
Closing a $25 million sale of an online recruitment and enrollment management solutions company in September 2007
Refinancing $5 million of senior debt for an online flower and gift business in August 2007
Closing a $10 million private equity transaction for a technology firm in December 2006 and January 2007
Facilitating a tax-free merger of privately held insurance agencies in January 2007.
Restructuring the debt and mezzanine financing for a $3 million company in May 2006
Facilitating the sale of a government contracting client to a Fortune 500 company for $9.5 million cash in 2006
Purchasing a privately held printing business in 2006
Facilitating the reorganization of an accounting and consulting firm in January 2006
Selling an information technology government contractor to a privately held company for $17 million cash in December 2005
Facilitating a senior debt and mezzanine financing transaction with warrants for $8 million involving an online flower and gift business
Closing the purchase of a network administration company by a privately-held company for cash and fixed and contingent notes in February 2005
Closing the purchase of assets of an online florist by a privately-held company for cash in January 2005
Closing the sale of a software developer to an Inc. 1000 company for $3 million-plus earn-out in 2004
Closing the sale of a government contracting client to a Fortune 100 Company for $35 million cash in 2003
Closing the sale of a government contracting client to a Fortune 100 Company for $52 million cash in 2002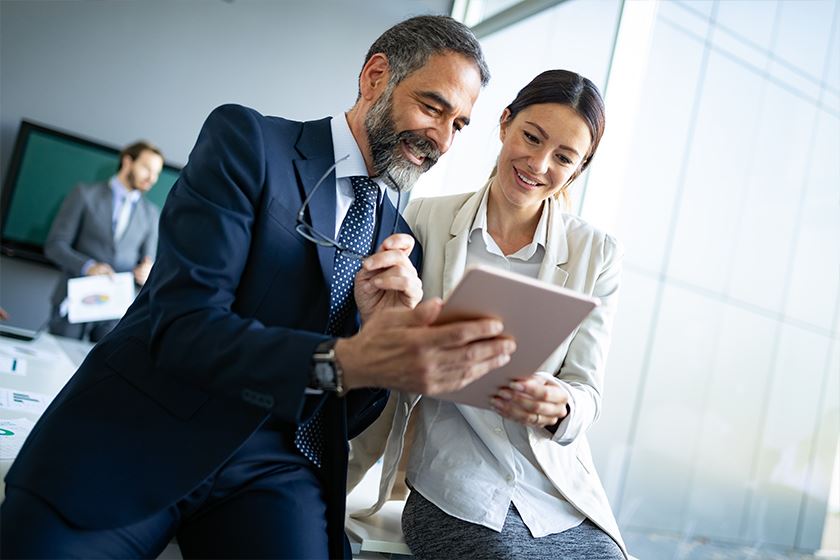 Trusts Created 2,500+

M&A Transactions Handled 110+

Clients Served 3,000+

Businesses Started 500+