Estate Planning
Lifetime Advisors for Entrepreneurs, Executives, Founders and Business Owners throughout the U.S.

Reston Estate Planning Attorneys
Serving all of Northern VA, DC and MD
Estate planning is much more than taking steps to minimize estate and inheritance taxes. While reducing the impact of taxation can be an important component for high-net-worth individuals, estate planning also is about creating and protecting your legacy. Developing an effective plan involves defining how best to control your property while you are alive as well as planning for what will happen if you become incapacitated. Your estate plan should also consider what assets you have and to whom you wish to leave those assets once you pass away. A strong estate plan will allow you to decide how and when your assets will be distributed.
---
Do not wait to start building your estate plan. Contact us online or call (571) 410-3500 to request an initial consultation with an estate planning attorney near you.
---
Contact Us
Get Started Now
Why You Should Consider Appointing a Legal Professional
Estate planning is not reserved for the elderly or wealthy. A well-designed estate plan will work to protect you and your loved ones throughout your lifetime, and every adult should have one. Our team offers basic and advanced estate planning services. The extent of planning required for your situation will depend on your specific financial circumstances.
Every estate plan should answer these questions:
Basic estate planning will include creating a valid a will, creating one or more trusts, appointing powers of attorney, and establishing advanced medical directives and living wills. In other words, it will outline a roadmap for your heirs and beneficiaries for what should happen once you pass away or become incapacitated.
Advanced estate planning may be necessary if you have considerable lucrative assets and are considered a high-net-worth individual. These tools can help you minimize the impact of estate and inheritance taxes, achieve asset protection, and avoid unnecessary conflict among heirs, beneficiaries, and creditors.
Call an Estate Planning Attorney Near You
Our Reston estate planning attorneys can evaluate your situation and provide you with the guidance you need. Call 571-410-3500 today to for help creating your estate plan.
2,500+ Trusts Created
110+ M&A Transactions Handled
3,000+ Clients Served
500+ Businesses Started
Our experienced team at Zell Law is familiar with a myriad of estate planning instruments and techniques. We will work closely with you to understand your goals before advising what steps you should take to achieve them.
Our Reston estate planning lawyers can assist you with:
Revocable Trusts. A revocable trust is the most important of many estate plans. This type of trust is sometimes referred to as a "will substitute" in that it allows you to distribute assets once you are gone. Unlike a will, however, the contents of a revocable trust are private and avoid the costly and often messy probate process. We can help you create, fund, and manage your revocable trust.
Wills. Your last will and testament will allow you to name a minor guardian for your minor children, beneficiaries for your assets, and an executor for your estate. Wills must be properly witnessed and validated. This document will serve as the foundation of your estate plan, but its contents are a matter of public record and subject to the notoriously protracted probate process.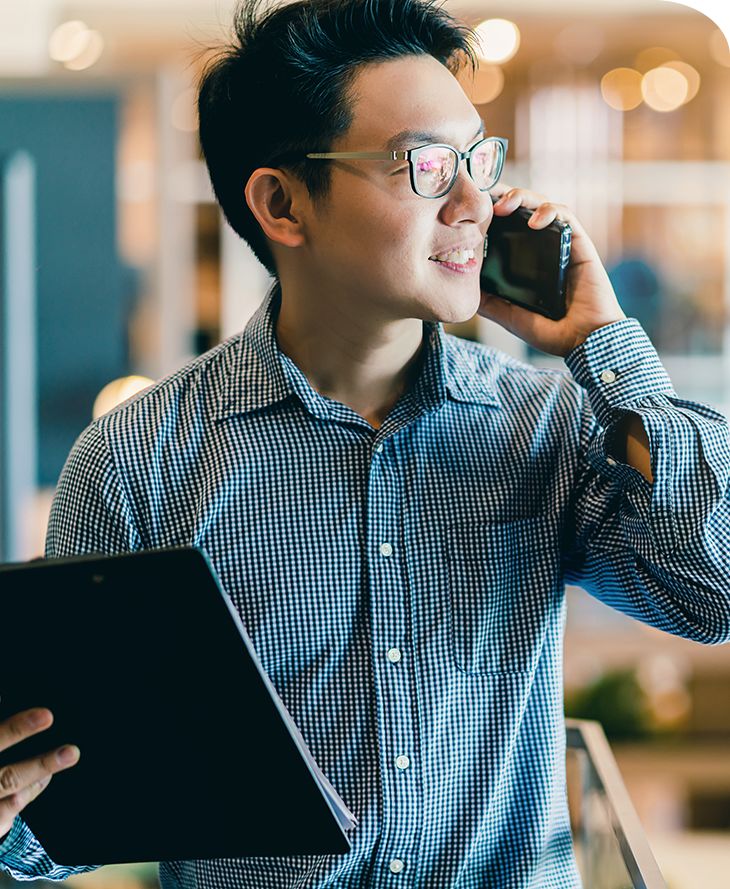 Protecting Your Wealth and Loved Ones
No matter your personal or financial circumstances, our Reston estate planning lawyers can provide you with the services you need to build and safeguard your legacy. At Zell Law, we leverage our extensive knowledge of tax law and business law to create basic and advanced plans designed to achieve your objectives and meet your unique needs. Our team has over 35 years of legal experience and will work closely with you to identify and implement planning solutions that provide you with the security and peace of mind you deserve.
---
Contact us online or call (571) 410-3500 to request an initial consultation. We advise and represent clients throughout Northern Virginia, Maryland, the D.C. metropolitan area, and nationwide.
---