YOUR MULTIMILLION-DOLLAR EXIT!
Pre-Order Your Book Now
Your Multimillion-Dollar Exit
You are trying to get the most out of the exit from your business. You built it, so make sure you can exit on your terms.
Don't leave money on the table. No matter where you are in your company's journey, the time to create an extensive exit plan is today. Your Multimillion-Dollar Exit is a comprehensive planner with real-world examples, strategies, references, and checklists you need to maximize your profit from your hard work and create a Business Success(ion) Plan and exit that works for you, your family, and your future.
This guide will teach you how to:
Plan for the unexpected

Anticipate challenges

And enjoy the benefits that come with thoughtful exit planning
Learn the secrets lawyers, accountants, and investment bankers use to protect their clients and gain the upper hand in negotiations, understand what buyers and investors want, and control Your Multimillion-Dollar Exit.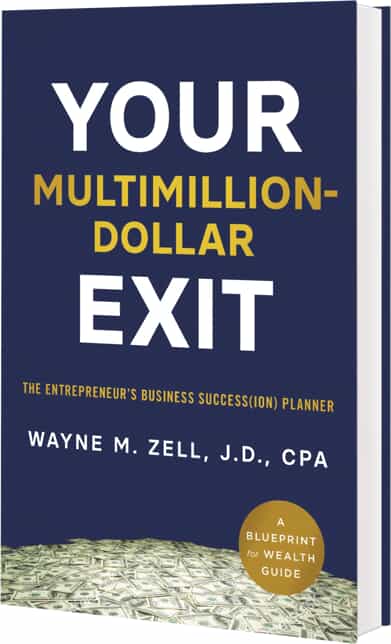 Get on the Pre-Order List!
Your Multimillion-Dollar Exit